.We will make your events unforgettable in Noszvaj at the Panorama Hotel. Rural romance, pine forest, stunning surroundings.

The conference room is excellente place for different type of events, just like the restaurant and the terrace with amazing view over the pine forest. The charming Beehive oven and its' terrace are ideal for traditional, and fusion gasronomy feasts.
Smooth celebration is ensured by hotelservices.
Are relatives and friends coming from far away? No need to worry about traveling home, you can relax in comfortable rooms after your program.
The charming pine forest, and the terrace of the Beehiven oven are the best places for a barbecue cooking and skewering. There are many hiking trails in the area.
The air-conditioned conference room and the roofed terrace are ideal for private family events, corporate meetings, trainings and small conferences. The 90 sqm room with a row of chairs can be suitable for 60-70 people.
Technical equipment (on request), extra services:
projector
projection screen
flipchart
office equipment
free WIFI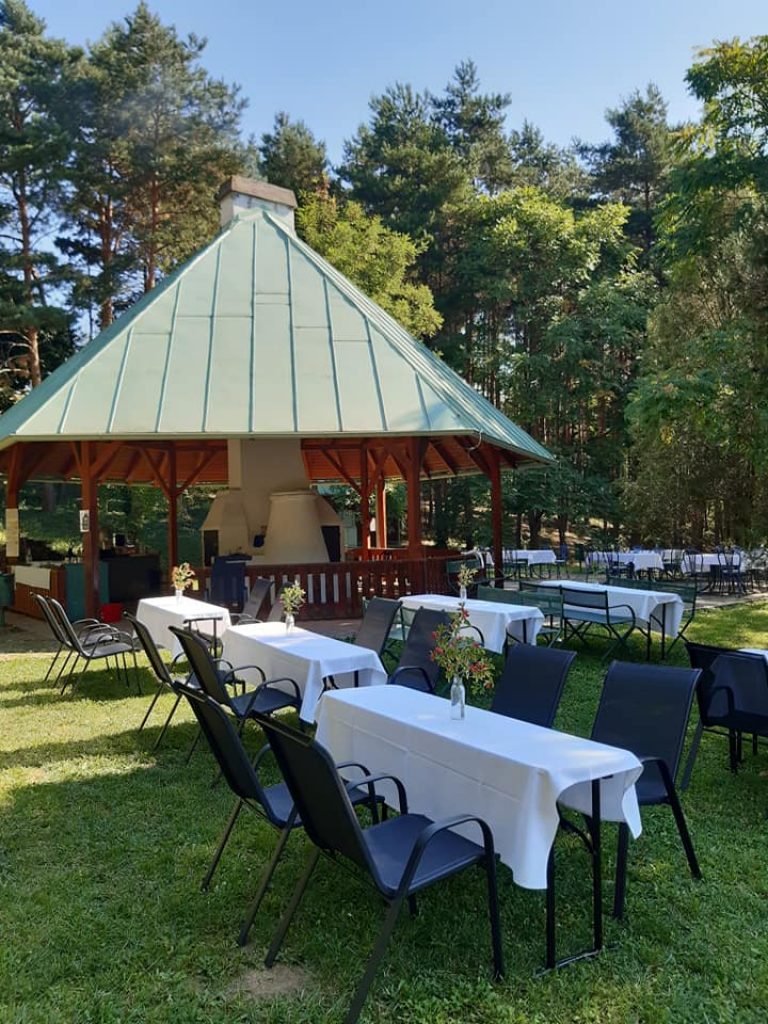 Enjoy the charming forest environment during your family event, or team-building while the local delicacies are compledet in the cauldron, on the skewer or in the oven. The pine forest surrounding our hotel, the real close of nature, makes every minute spent here really pleasant.
Panorama restaurant and the terrace
The terrace of the restaurant is perhaps the most amazing part of our hotel. Delicious dishes and excellent drinks specifie our gastronomy supply. The capacity of our restaurant is 90-120 people according to the layout, dance floor and type of meal.